PA-B801
Battery Trolley Case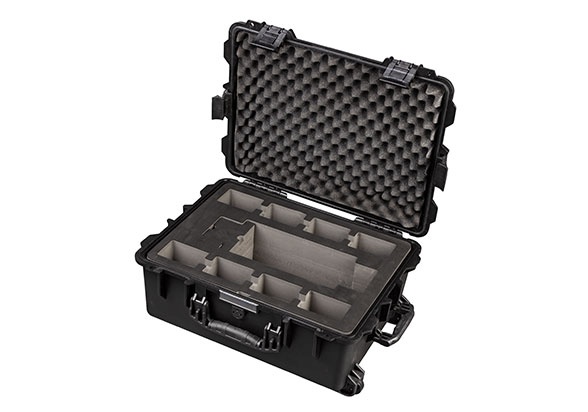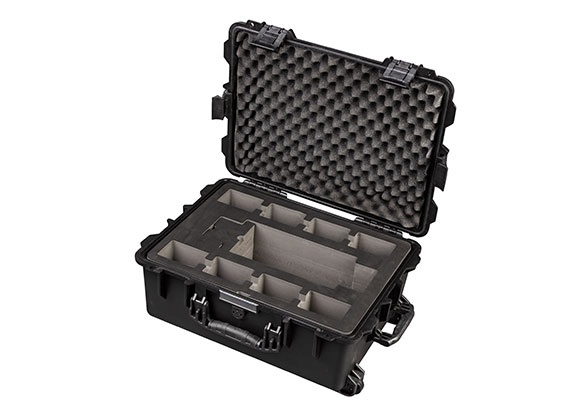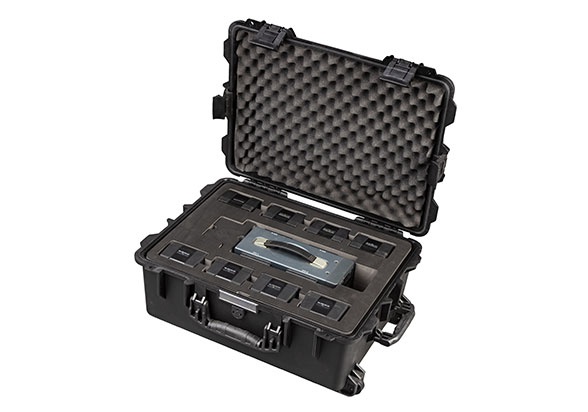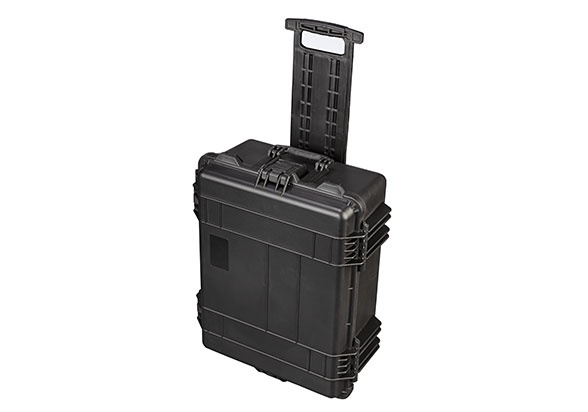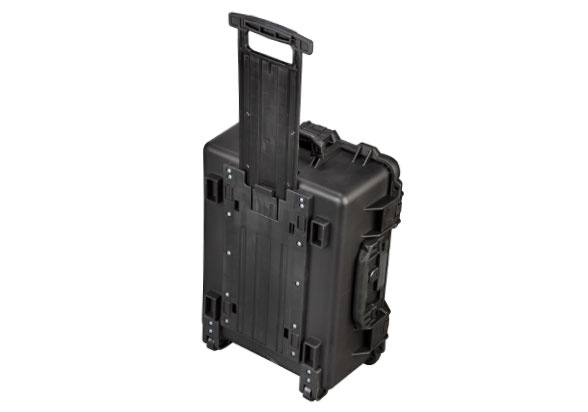 › Strong PP trolley case
› IP67 waterproof and dustproof
› Fit 8x batteries and 1x 4-way charger
› High/Low temperature resistance
› Customers exchangeable wheels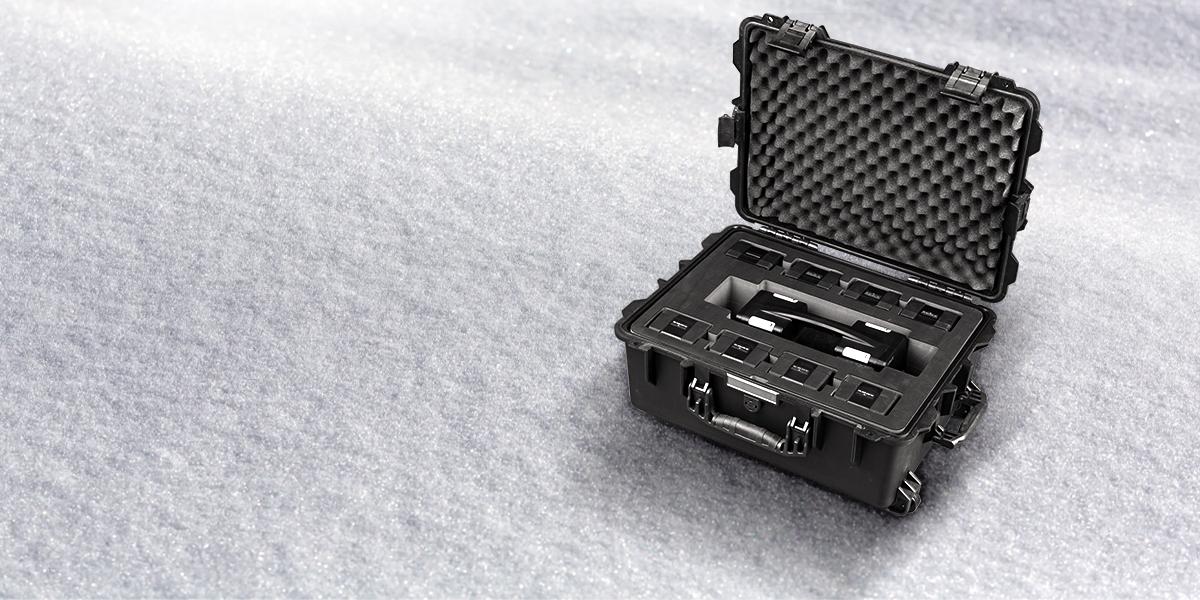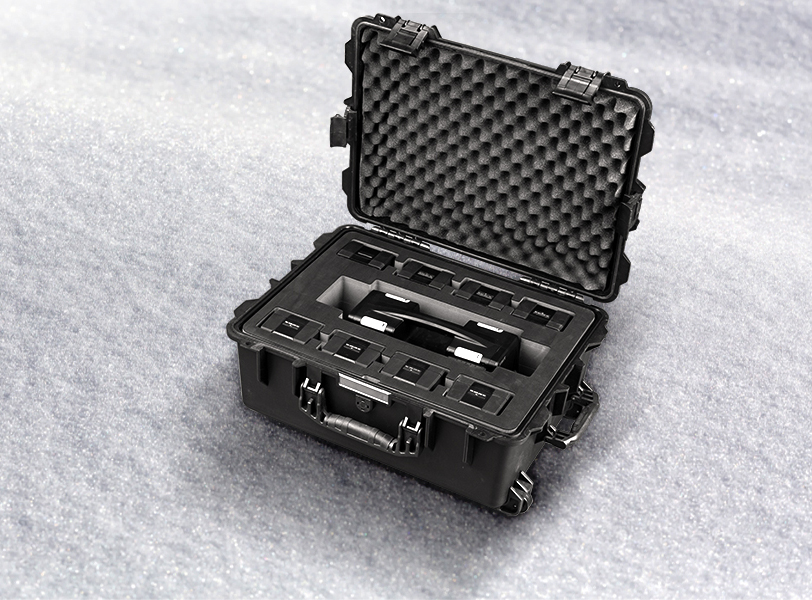 PP Trolley Case for Batteries
PA-B801 trolley case is dedicated designed for 8x camera batteries and 1x 4-way chargers.

Battery slot size: 110×75×180mm x8
Charger slot size: 311x154x180mm x1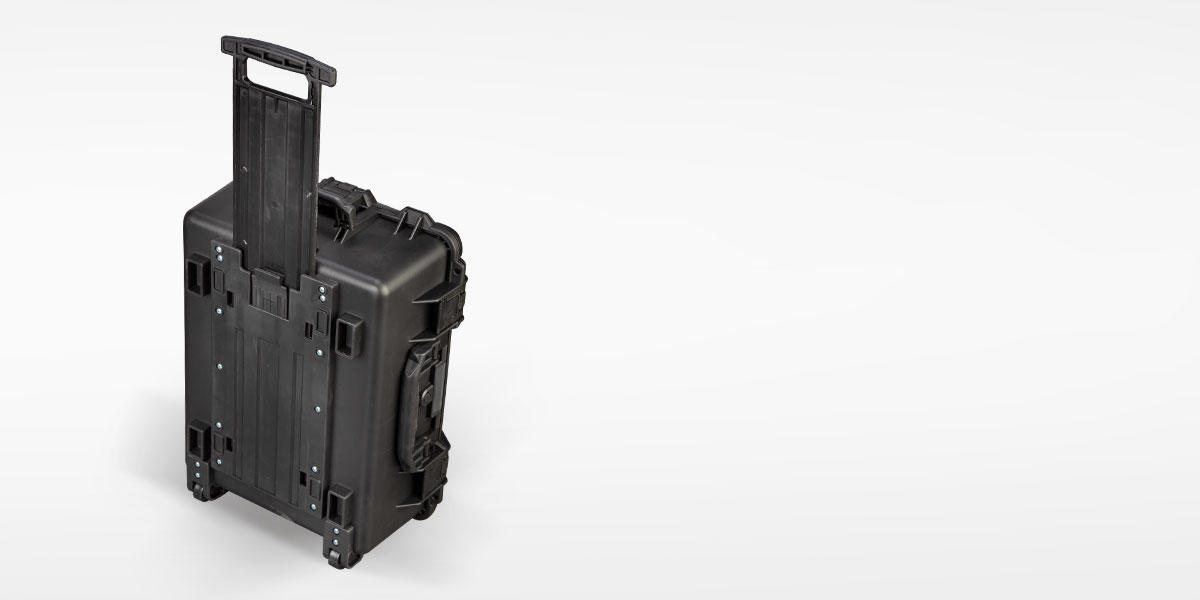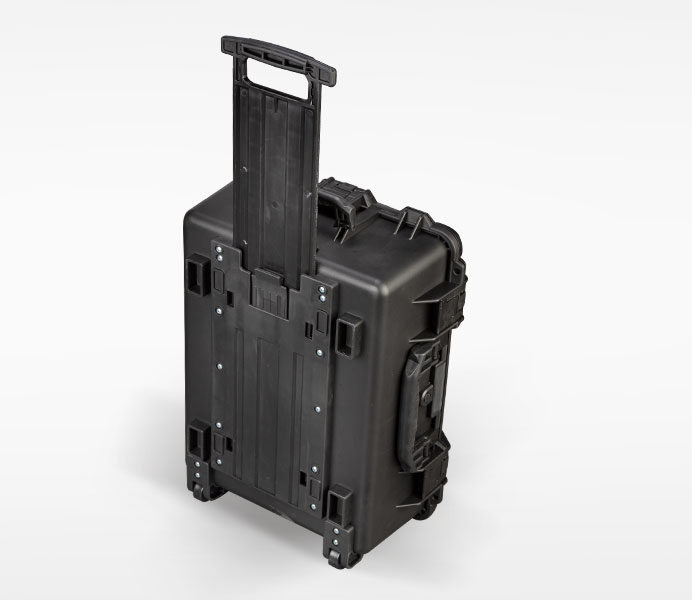 Handle and Wheels
PA-B801 trolley case provides 2x strong polyurethane wheels with stainless steel bearings, to ensure smooth and reliable carrying.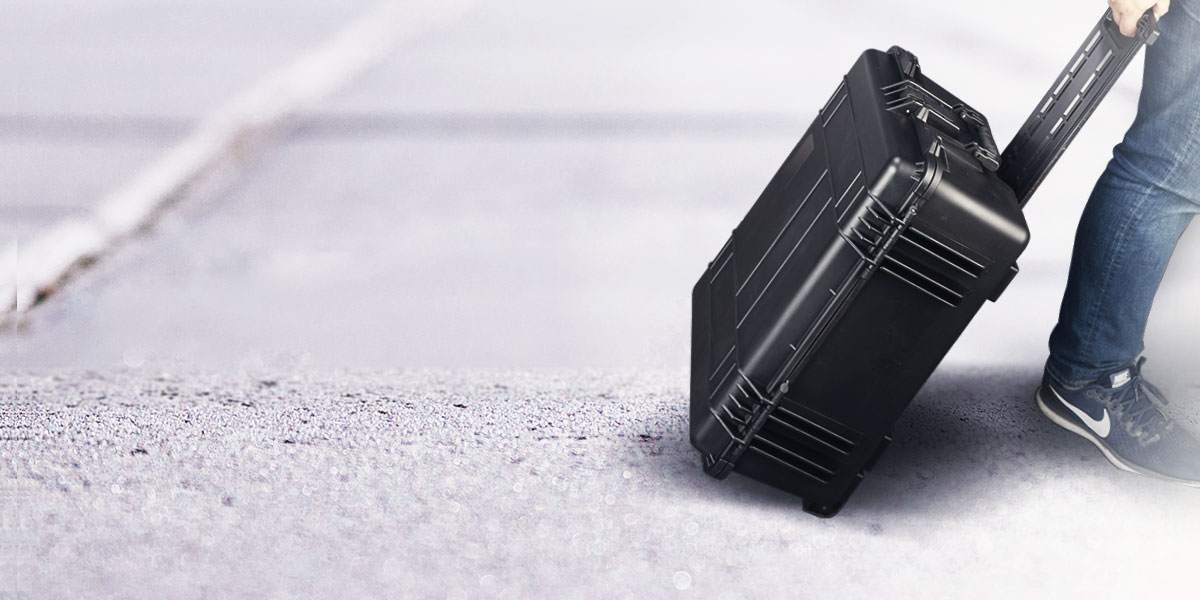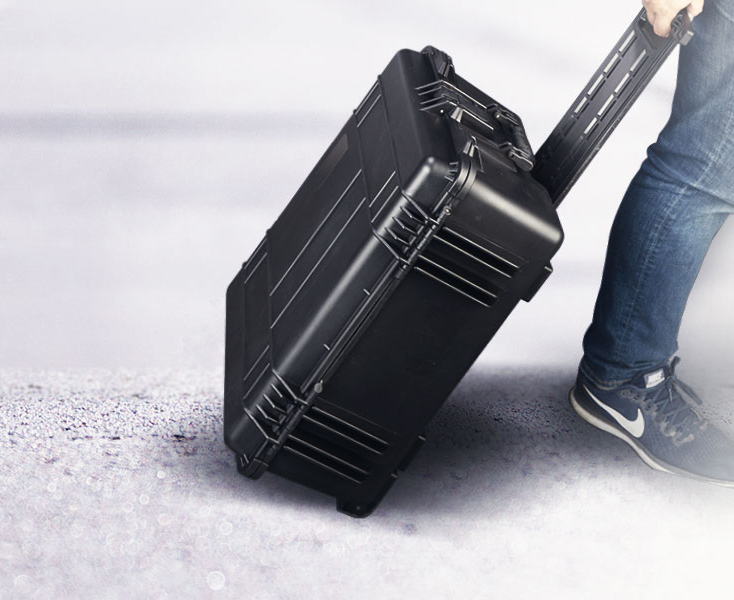 IP67 Proof
PA-B801 trolley case features IP67 waterproof and dustproof, to protect inner devices from severe environments.

IP class

IP67

Storage environment

-50°C ~ +85°C

Interior sizes

Battery slots (8) 110×75×180mm

Charger slots (1) 311x154x180mm

Exterior size

560×422×235mm

Package size

636×502×280mm

Net weight

7.68kg
160Wh Heavy Duty IP54 Battery Pack

200W/16A load, IP54 waterproof, 1.5m drop-off proof, 6A fast charging

290Wh Heavy Duty IP54 Battery Pack

250W/20A load, IP54 waterproof, 1.5m drop-off proof, 6A fast charging

146Wh Multi-sockets Square Digital Battery Pack

Compact designed, match perfectly with Cine-cameras, LCD power info, 1xUSB 2xD-tap

146Wh Multi-sockets Square Digital Battery

Compact designed for Cine-cameras, 200W high load, 2x D-tap, 1x USB, LCD displays remaining time

4x6A Super Fast V-mount Charger

4-ch simultaneous charging with 6A super fast charging current; color LCD screen