SWIT provides a portable battery solution for high power Cine Lights - the Dual batteries Light stand power adaptor. It's tiny size, and could be installed to any sizes of light stands. Put on 2 V-mount or Gold mount batteries, the adaptor will output 4pin 24V or 3pin 48V, Max load 500W, work with most of high power lights, especially the ARRI Skypanel and Orbiter.
The Skypanel S60 max power has more than 400W, and provides 2 DC sockets: the 3pin 48V higher voltage and 4pin 23-36V lower voltage. But only input 3pin 48W, the S60 output full 400W power. If you input 4pin, the S60 can only output half power: 200W.
And the Orbiter also consume more than 400W power, and accept 3pin 48V DC in only.
Now you can install TD-R210S adaptor, output 48V, 500W, by only 2 batteries, and can make S60, S120 and Orbiter 100% full power output. And run time would be 1.4 hour, if the lights are always 100% output.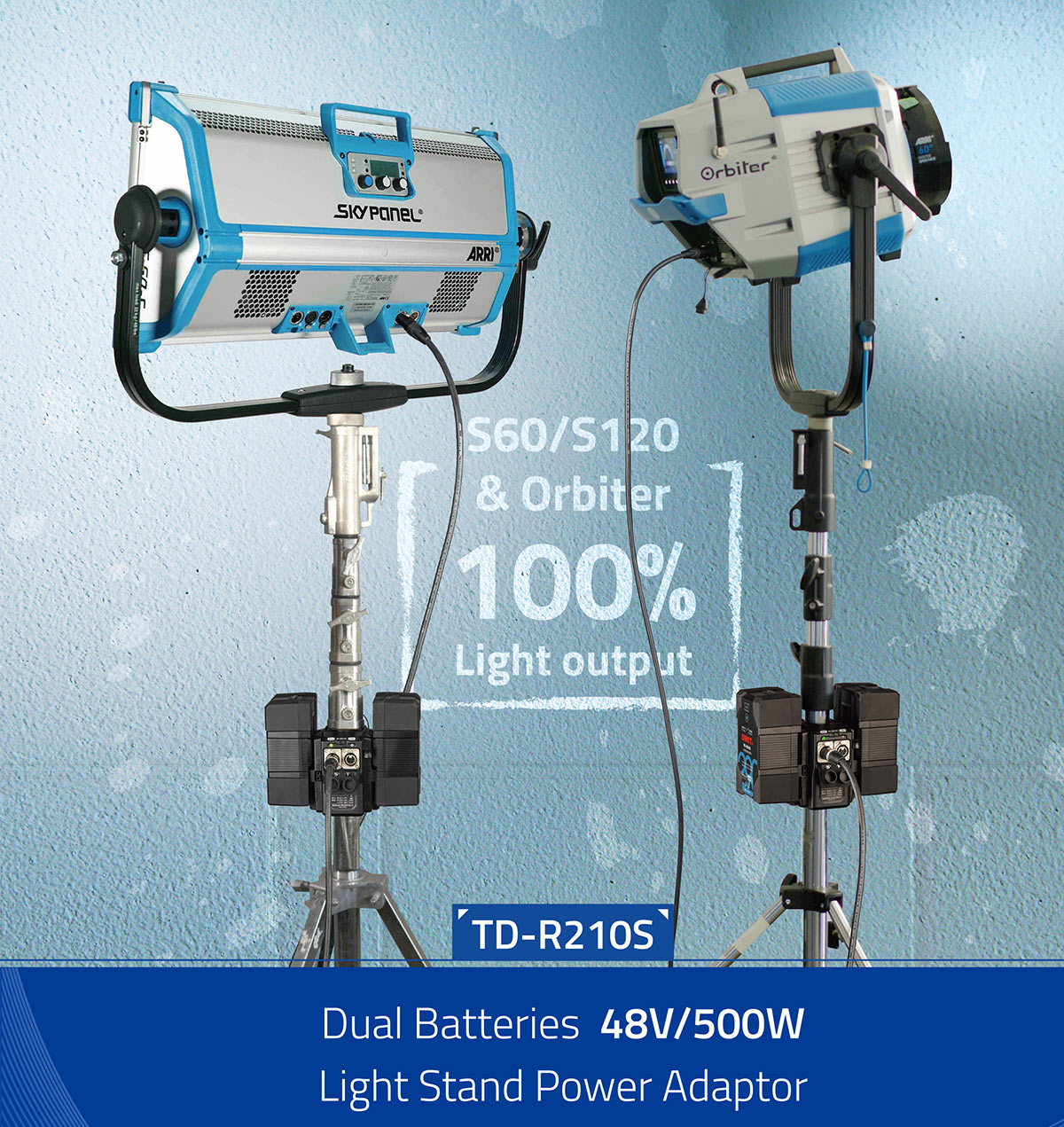 Anyway, you need 2 x SWIT PB-H high load batteries to reach 500W output. For other normal batteries, the adaptor will limit power to 240W.

We also provide a Prince Rental Kit, including 4 batteries, 1 charger, and a carrying case for rental houses.

Product Details