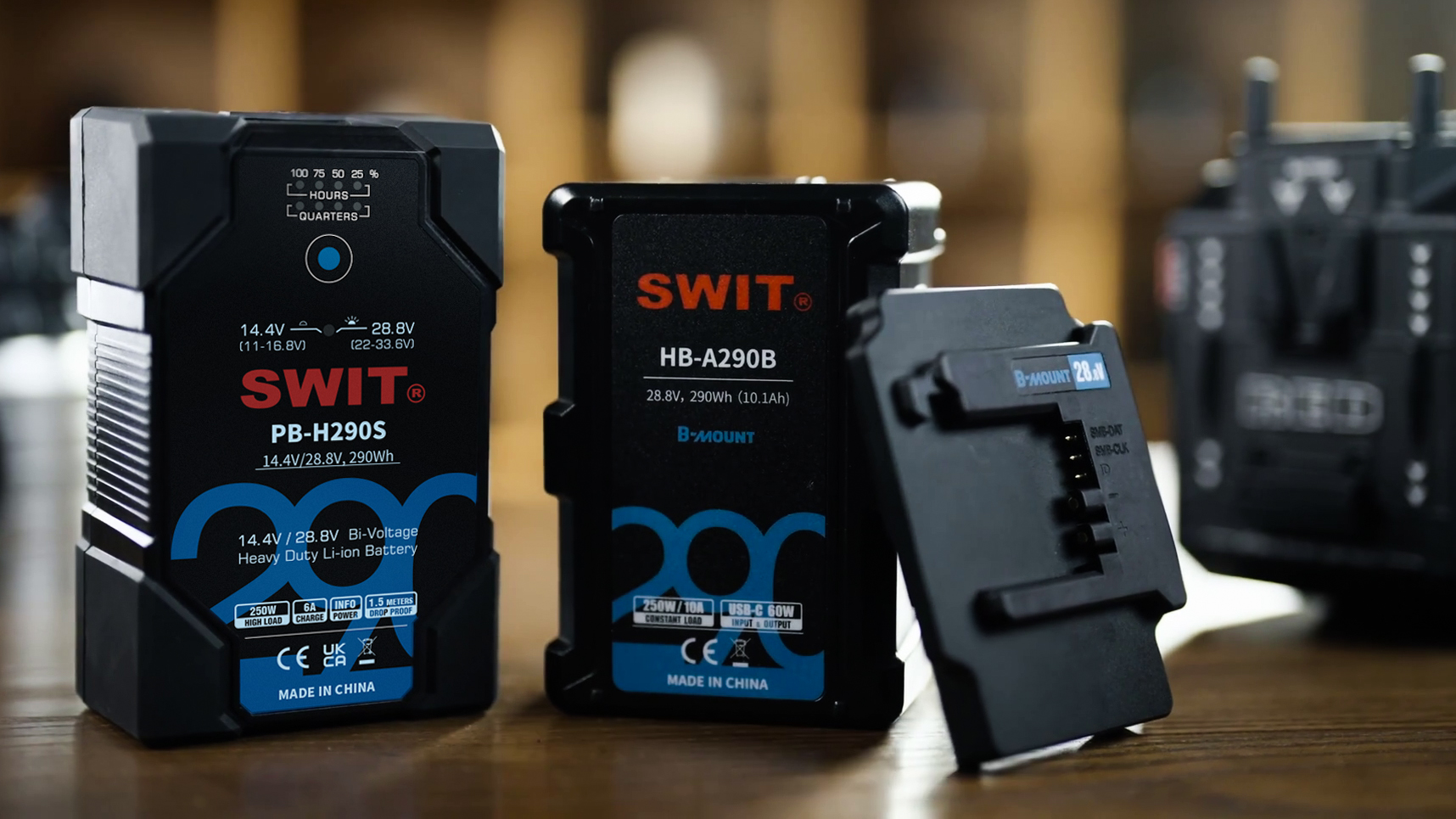 RED recently released the V-Raptor XL 8K VV cine camera. This camera ditched RED's previous modular design and had the most I/O ever. It's a very comprehensive team camera. As a wide-voltage camera, the V-Raptor XL is compatible with standard and high-voltage batteries on the market. However, according to RED's official instructions, all power output functions can only be turned on when using a 28V (24-34V.) high-voltage battery. This makes this camera a quasi-high voltage camera. The large number of 14V V-mount batteries that exist on the market cannot meet the demand.
SWIT has two sets of high voltage solutions to meet the huge power supply interface needs of the V-Raptor XL:
B-Mount Solution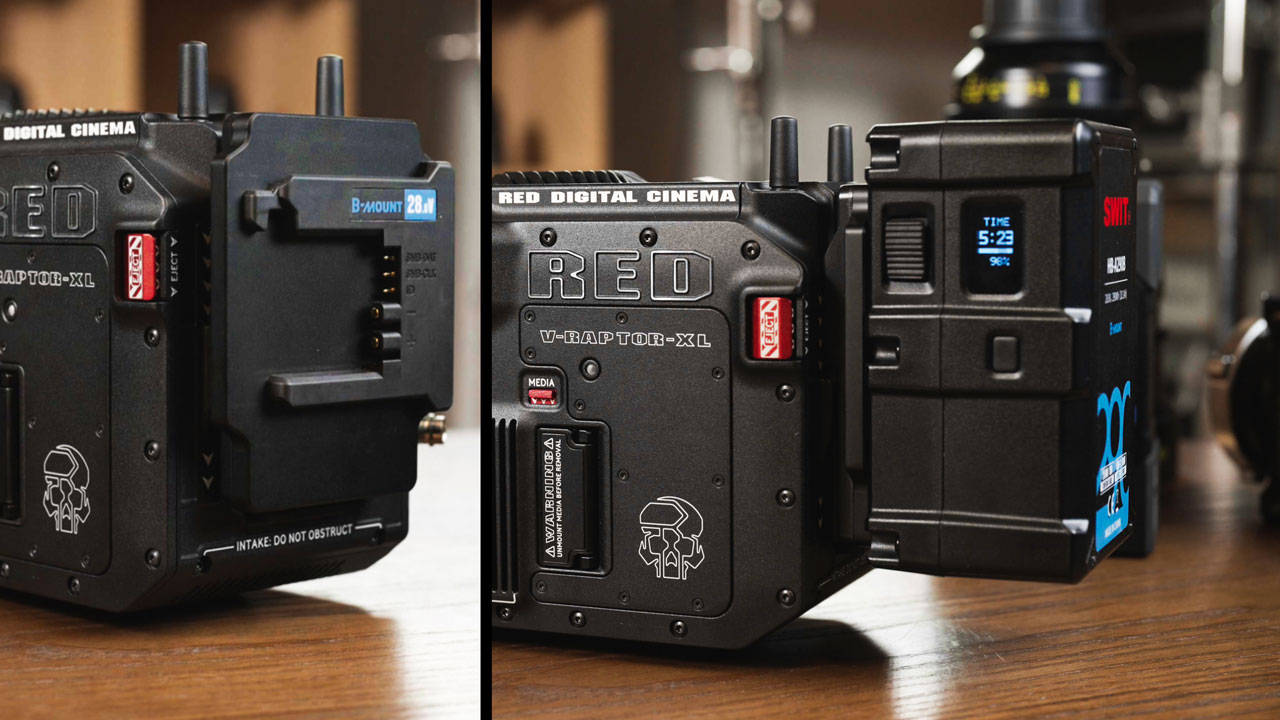 As a rental company or production company that has purchased ALEXA 35, you can use the KA-S21B high-voltage "V-Mount to B-Mount" conversion plate to use B-Mount batteries. Thanks to B-Mount's high-voltage standard, any B-Mount battery installed on the camera along with the pinch plate can achieve high-voltage power supply. The purchased B-Mount batteries can power both the ALEXA 35 and the V-Raptor XL for a universal high-voltage solution.
Bi-Voltage V-mount battery solution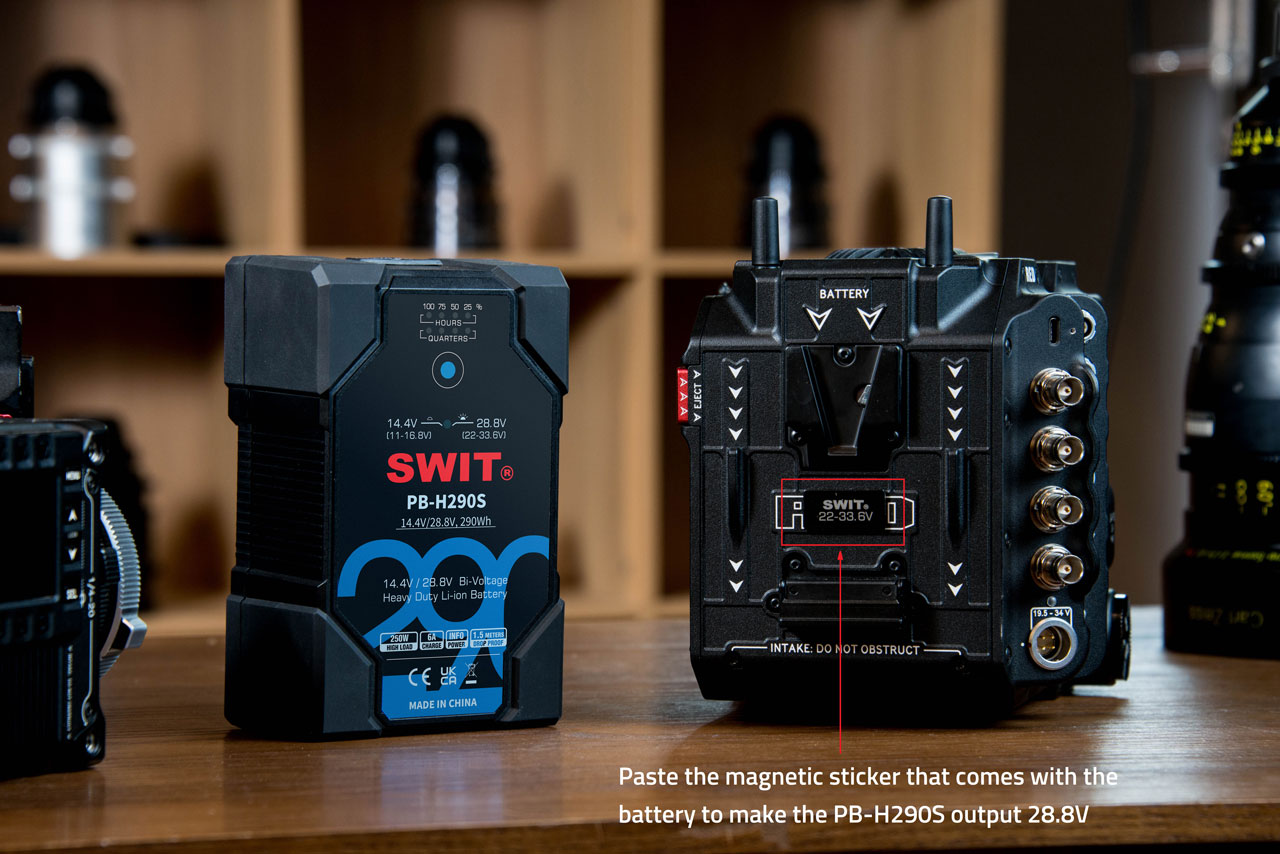 PB-H290S is a large-capacity dual-voltage V-mount battery launched by SWIT. It supports 14.4V standard voltage output as well as 28.8V high voltage output. It uses a unique magnetic induction technology to switch the voltage.
It's very simple to use, just paste the magnetic sticker that comes with the battery under the V-mount of the V-Raptor XL, and then install the PB-H290S.
By default, the PB-H290S is a 14.4V battery that can be charged with a 14.4V standard V-mount charger. When it senses the magnetic sticker attached to the camera, the front of the battery will light up red and output a 28.8V high voltage.
The two bi-voltage battery solutions offered by SWIT combine versatility and safety. It can simplify the charging solution and maintenance difficulty of the battery, and also prevent the misuse of the high-voltage V-mount battery.Both solutions can be used for V-Raptor XL or other high-voltage V-mount devices (with power consumption within 250W).