The all-new FL-C line of fresnels has been released for some time now, and it continues to uphold SWIT's commitment to high quality while introducing a range of outstanding new features.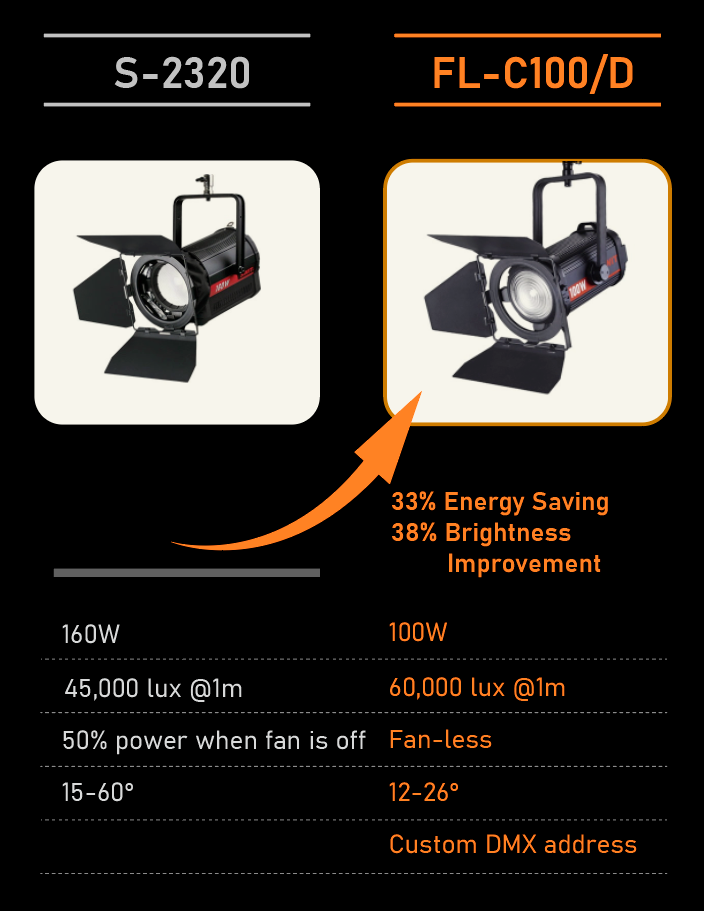 The brightness performance of the FL-C series is truly remarkable. Whether it's the daylight version, FL-C100, or the bi-color version, FL-C100D, their 100W power, despite being lower than the previous S-2320, delivers an impressive 38% increase in brightness. And, these fresnels come with a fanless design, offering an unparalleled silent lighting experience.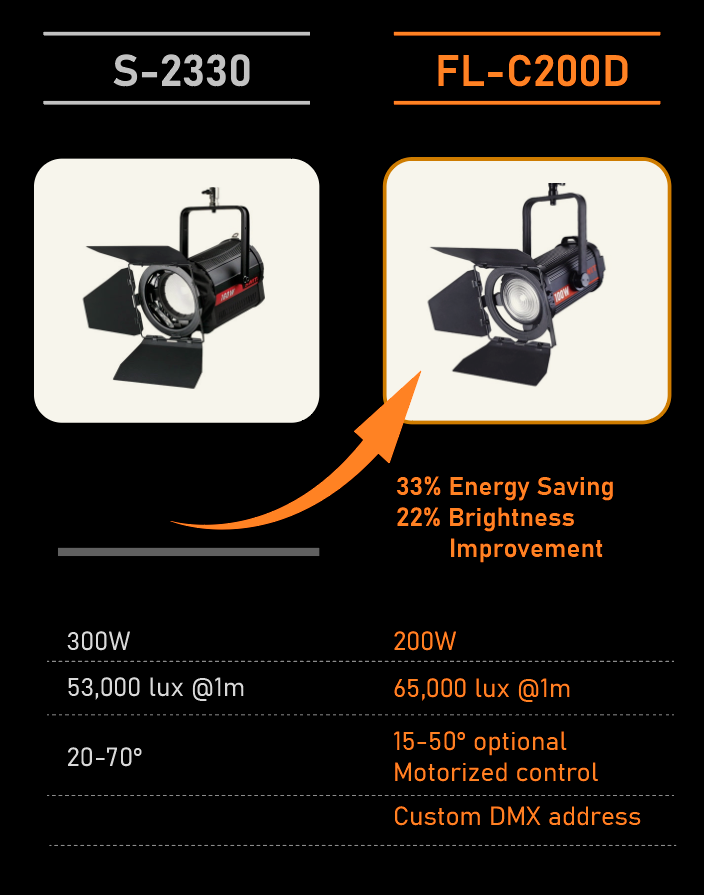 The 200W FL-C200D is even brighter than the 300W S-2330, boasting a 22% increase in brightness, providing you with more lighting possibilities for your needs.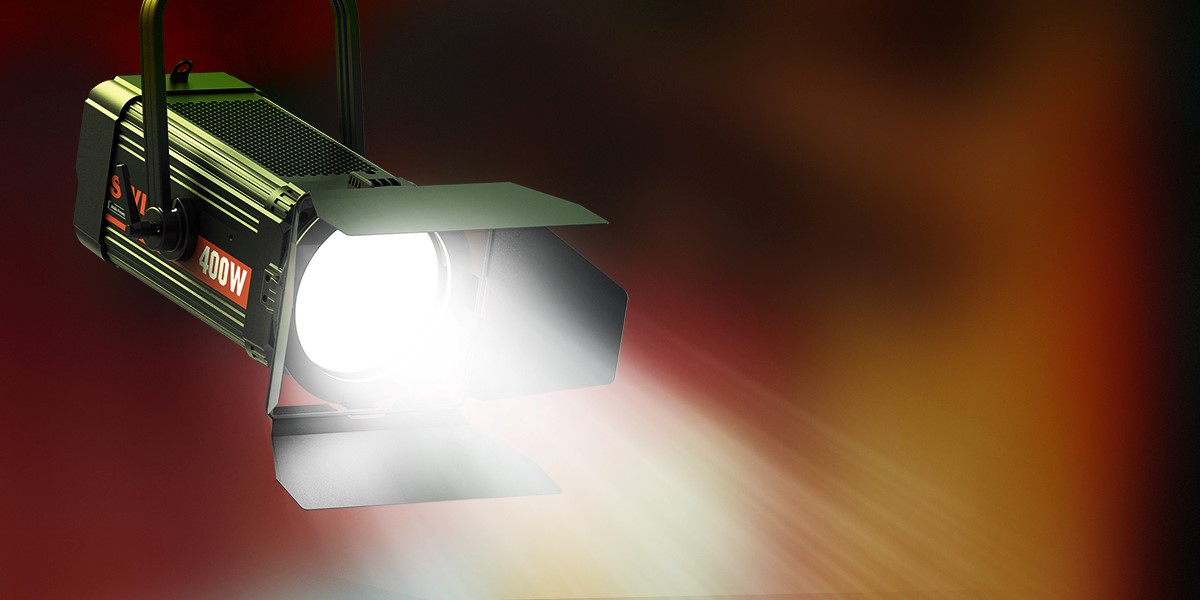 And, the more powerful 400W FL-C400D even doubles the brightness of the FL-C200D, reaching an impressive 130,000 lux @1m.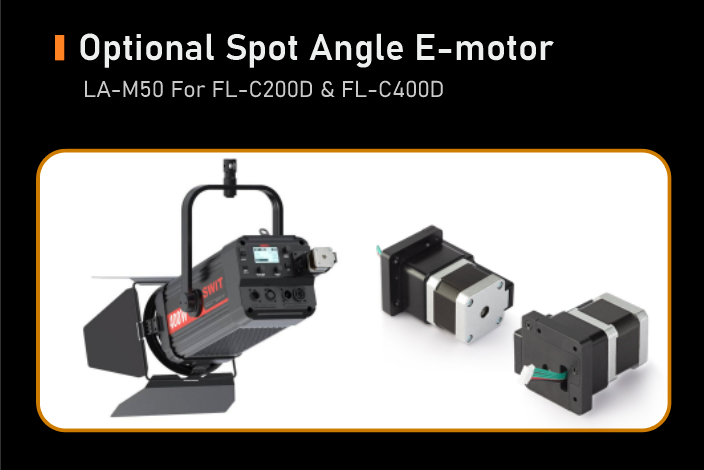 Both the FL-C200D and FL-C400D support optional motor for controlling the focus angle, offering you flexibility and creativity in your lighting setup.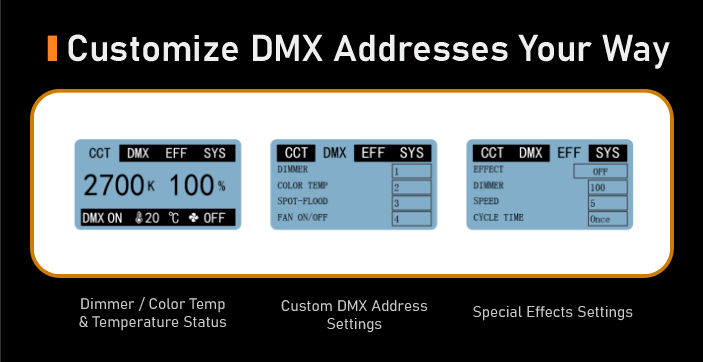 Compared to the previous S-2320 and S-2330, which could only be assigned a single DMX address, the new FL-C series fresnels feature customizable DMX address control. You can set the brightness, color temperature, fan control, and focus angle on different DMX addresses, allowing for precise control over your lighting effects.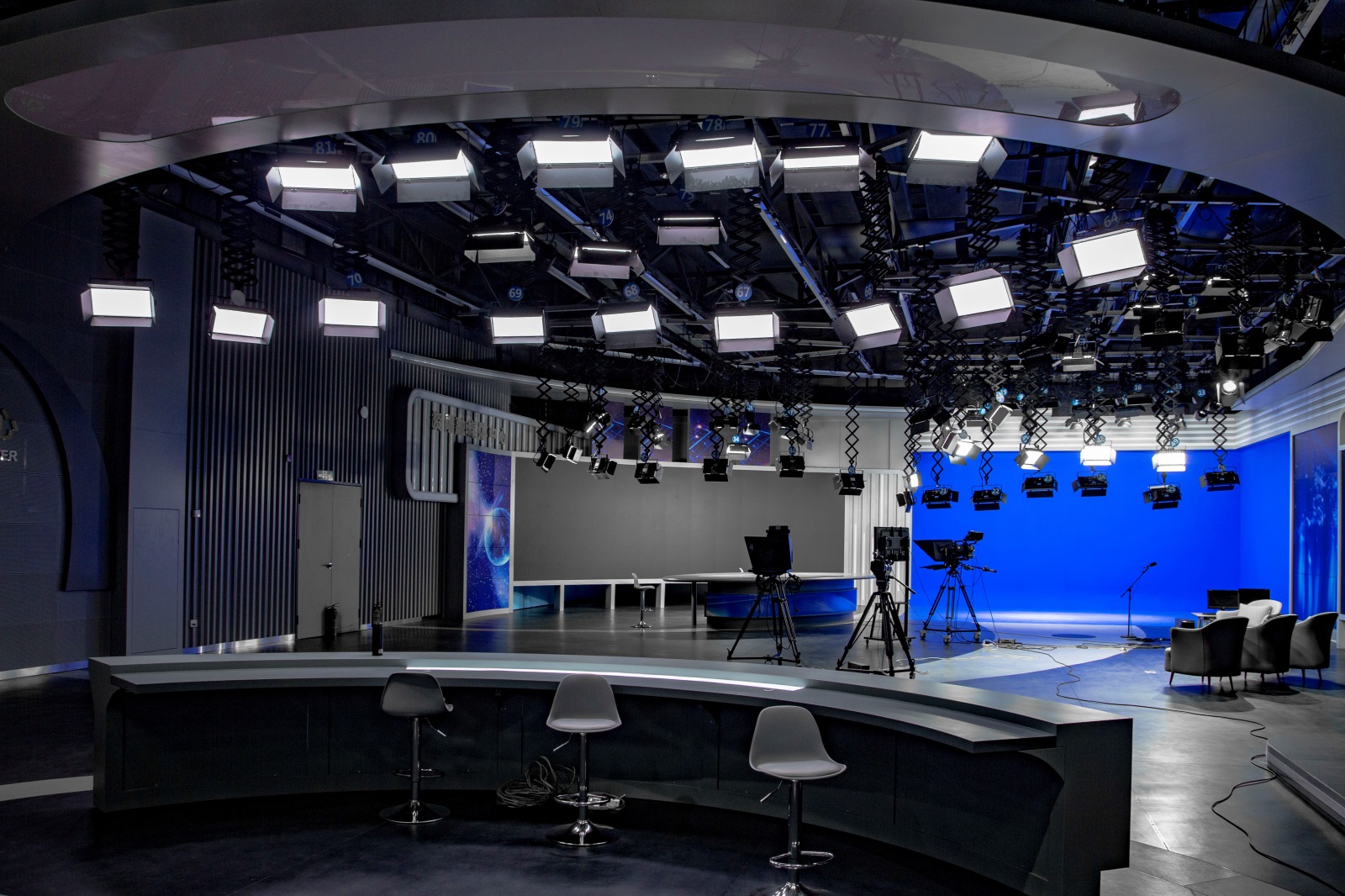 From an energy-efficient and environmentally friendly perspective, the FL-C series fresnels utilize highly efficient LED light sources, consuming less energy compared to previous-generation LED lighting equipment. This means you can achieve more light output with lower power consumption, reducing energy and cooling costs, ultimately promoting energy efficiency and sustainability. Furthermore, their long-lasting design helps reduce maintenance costs and minimizes waste production, contributing to environmental protection.




SWIT's new FL-C Series Fresnels not only offer higher brightness and a series of new features such as stepless dimming from 0-100%, but also increase energy efficiency by up to 50%.



SWIT collaborates with partners worldwide to provide users with comprehensive studio construction solutions, catering to the diverse needs of different industries and scales. If you are in search of a reliable partner to assist in studio construction or upgrades, don't hesitate to get in touch with SWIT. We are dedicated to providing excellent service and support to ensure the success of your projects.