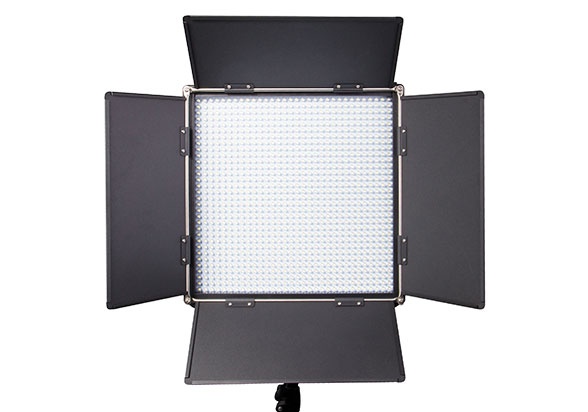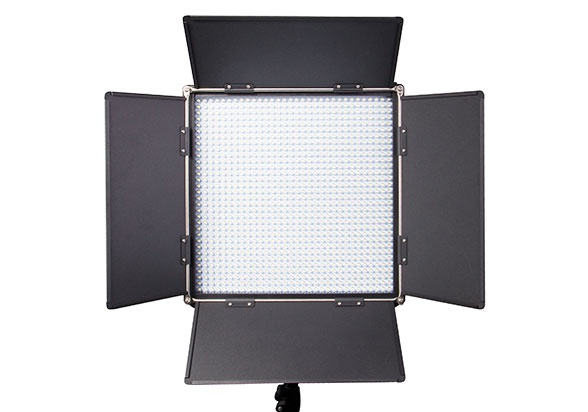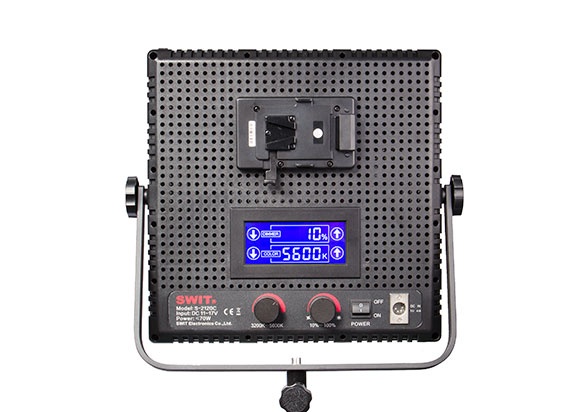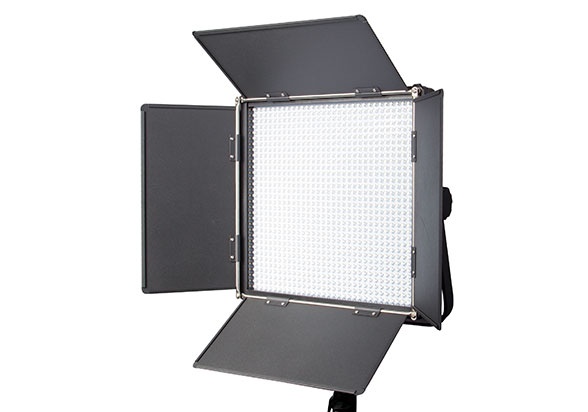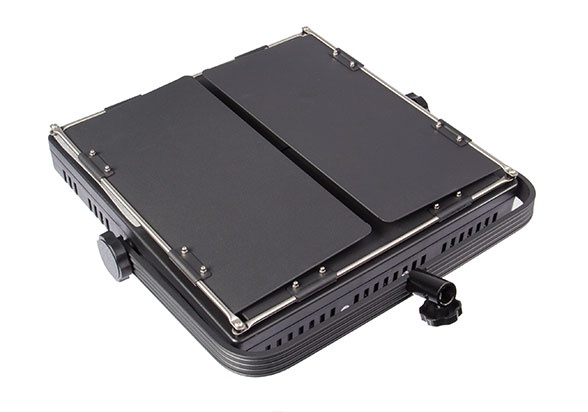 › 1024pcs of ultra bright LEDs
› 50,000hrs long lifetime
› 3200K-5600K continuously adjustable
› Only 5600K, Max 2600Lux @ 1m distance
› Only 3200K, Max 2500Lux @ 1m distance
› 60° beam angle
› 10%-100% flick-free dimming
› LCD touch screen, color temperature and dimmer control
› Power by V/Gold mount battery or AC-DC adaptor
› U-shape support and lighting tripod mount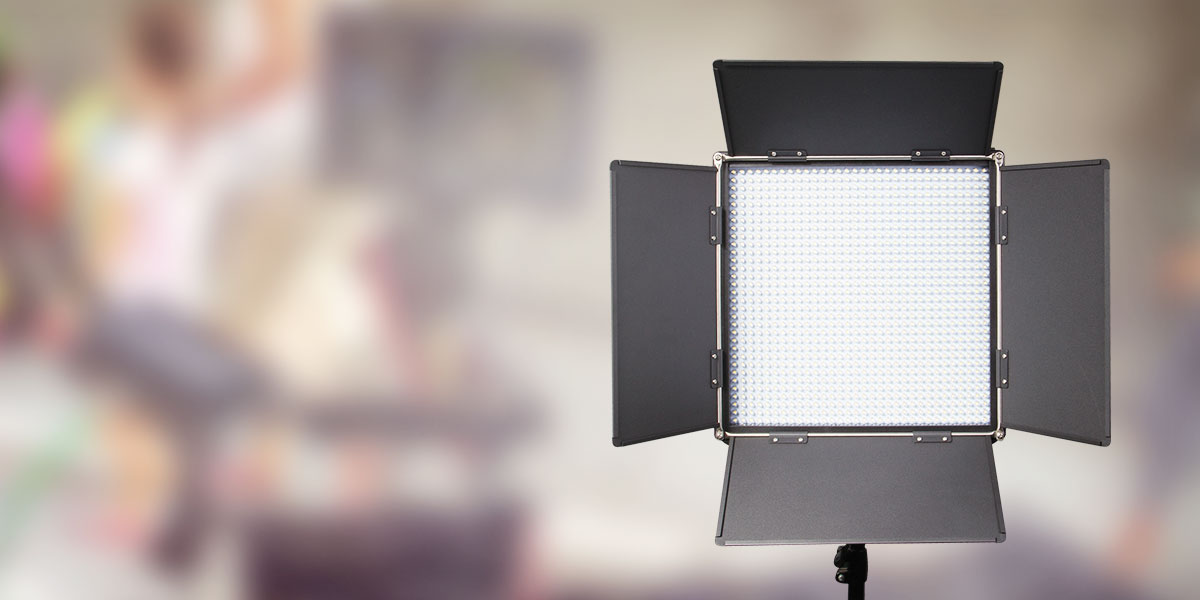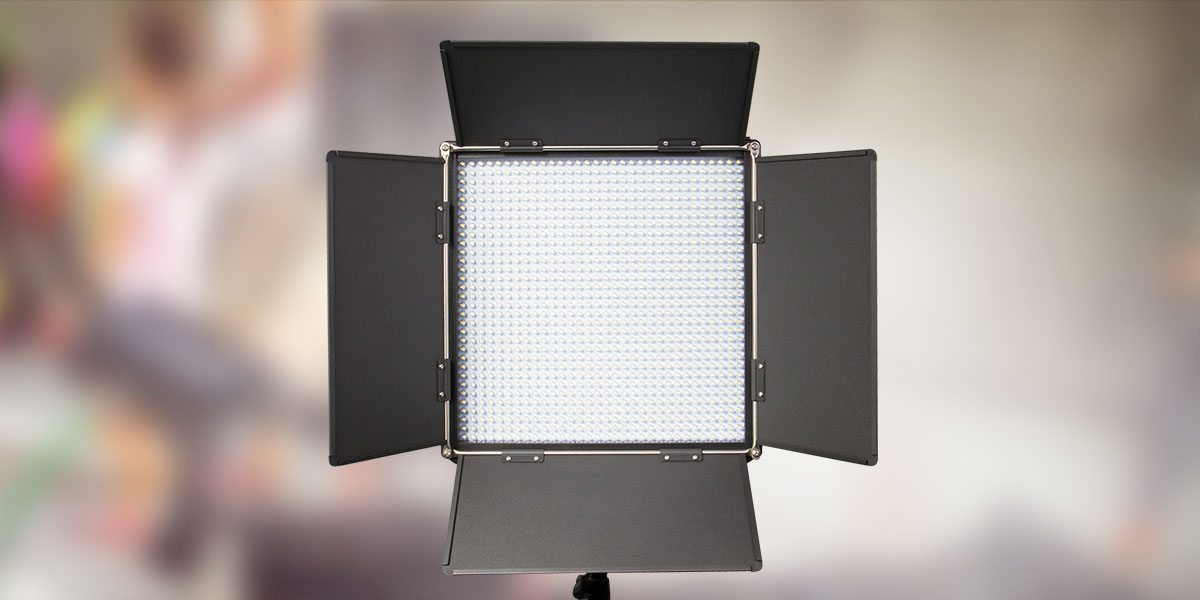 1024 LEDs Panel Light
Half 5600K and half 3200K
S-2120C is a portable studio light, adopts 1024 advanced LEDs, and half of 5600K, half of 3200K color temperature, which can last in excess of 50,000 hours and requires no spare filament bulbs.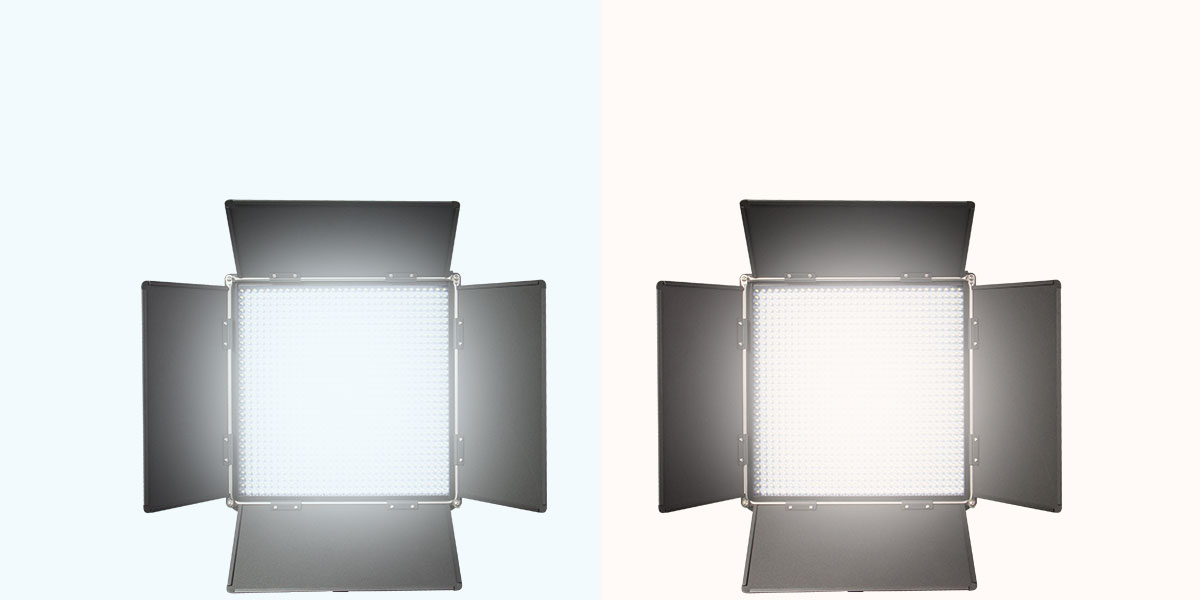 Bi-color temperature
3200K-5600K continuously adjustable
S-2120C has 512pcs 5600K LEDs and 512pcs 3200K LEDs, and the output color temperature can be continuously adjustable between 3200K and 5600K.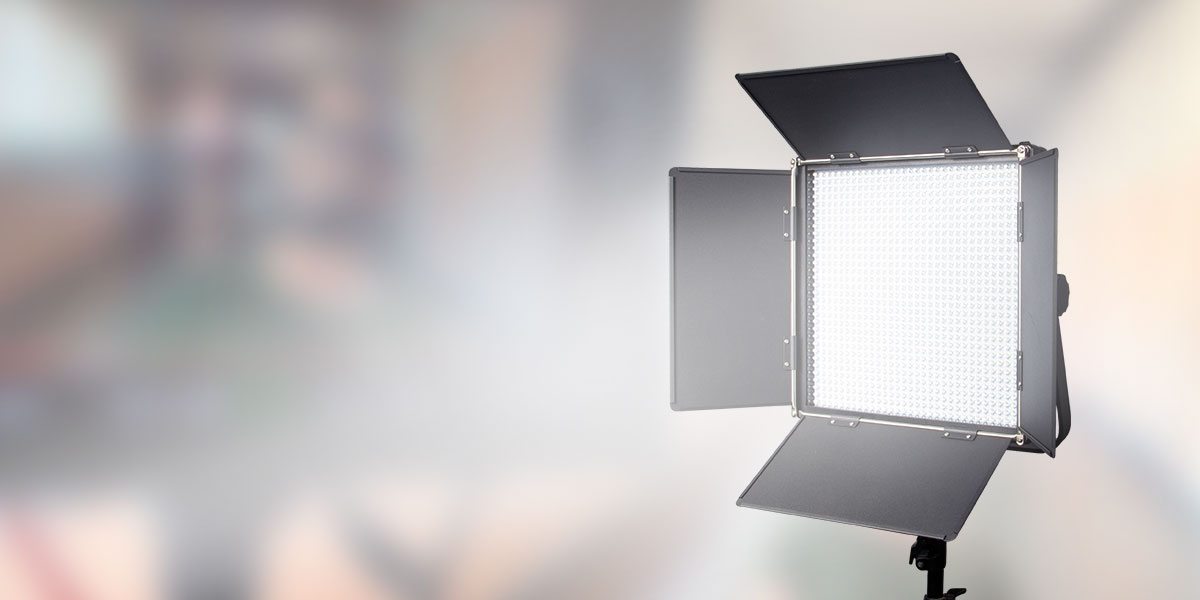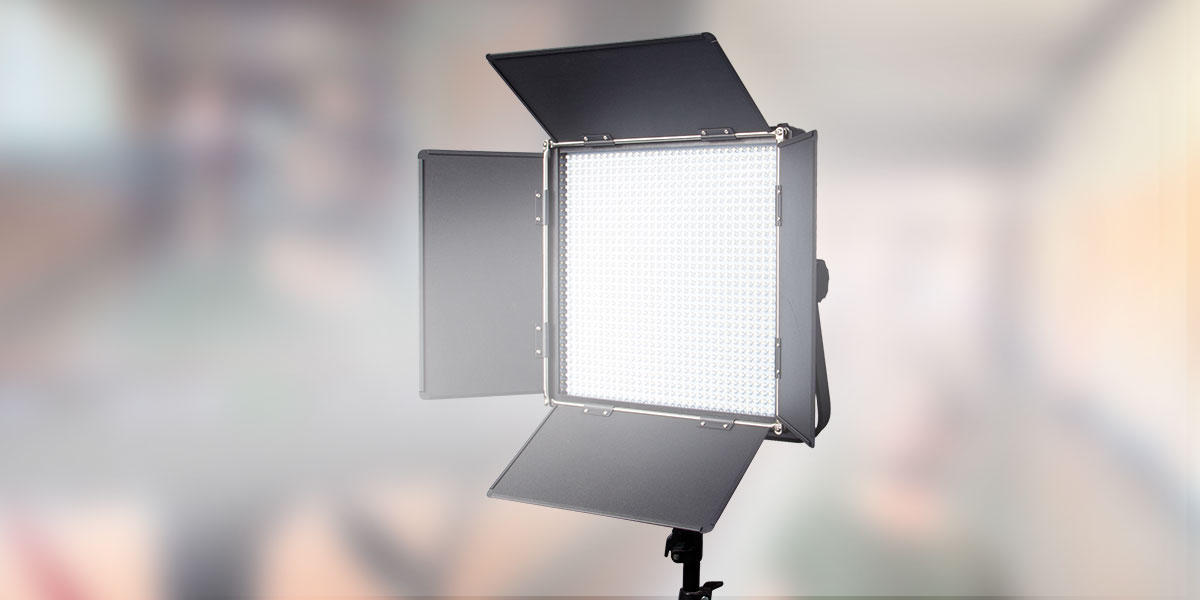 Max 2600 Lux @ 1 meter

When only 5600K LEDs light, the S-2120C feeds max 2600 Lux illuminance at 1 meter distance, and when only 3200K LEDs light, it feeds max 2500 Lux illuminance. The power consumption is less than 70W.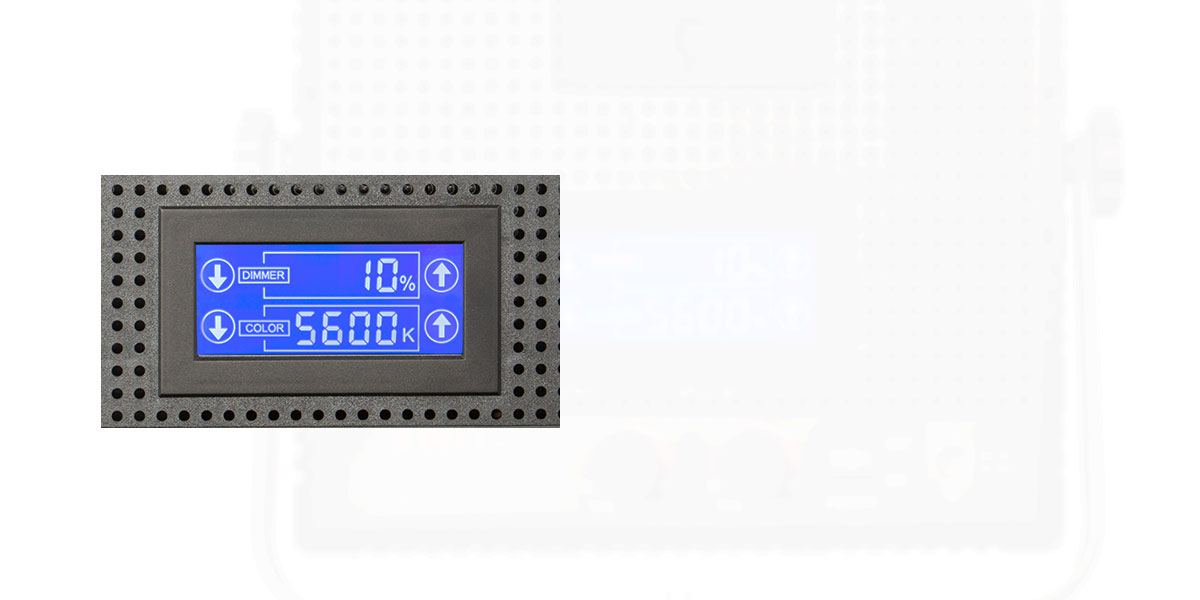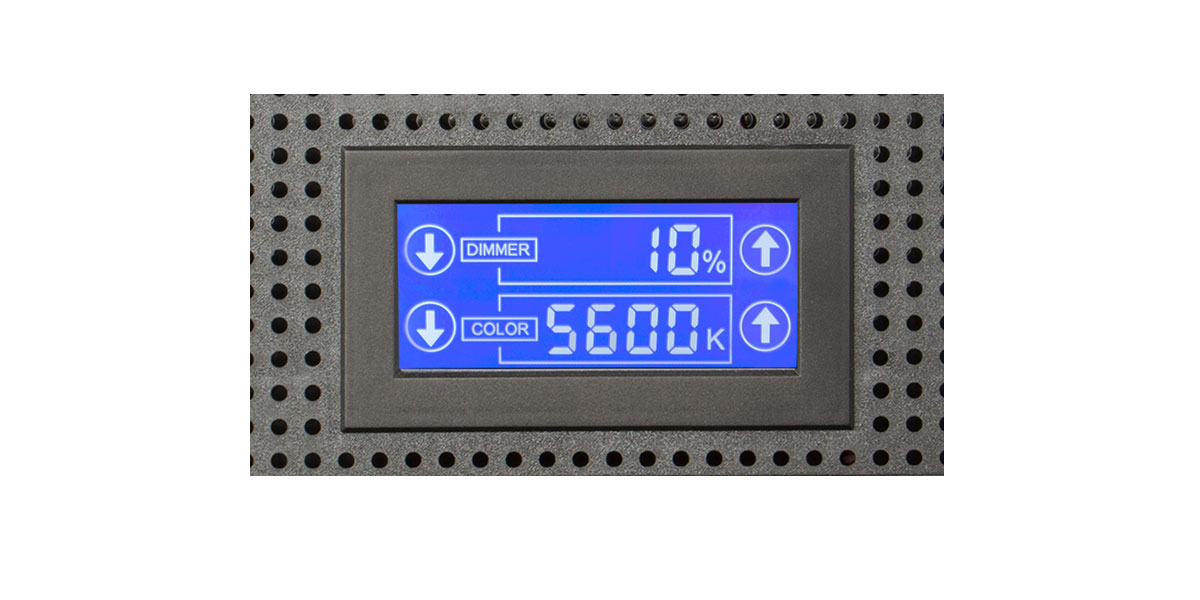 Touch screen display and control
Dimmer and Color temperature control
The rear LCD touch screen can display the current color temperature value and current dimmer value in percentage. You can press the up/down arrows on the screen to adjust the color temperature or lighting output.
You can also directly revolve the knob to adjust the color temperature or illuminance. The light output is non-flick during dimming.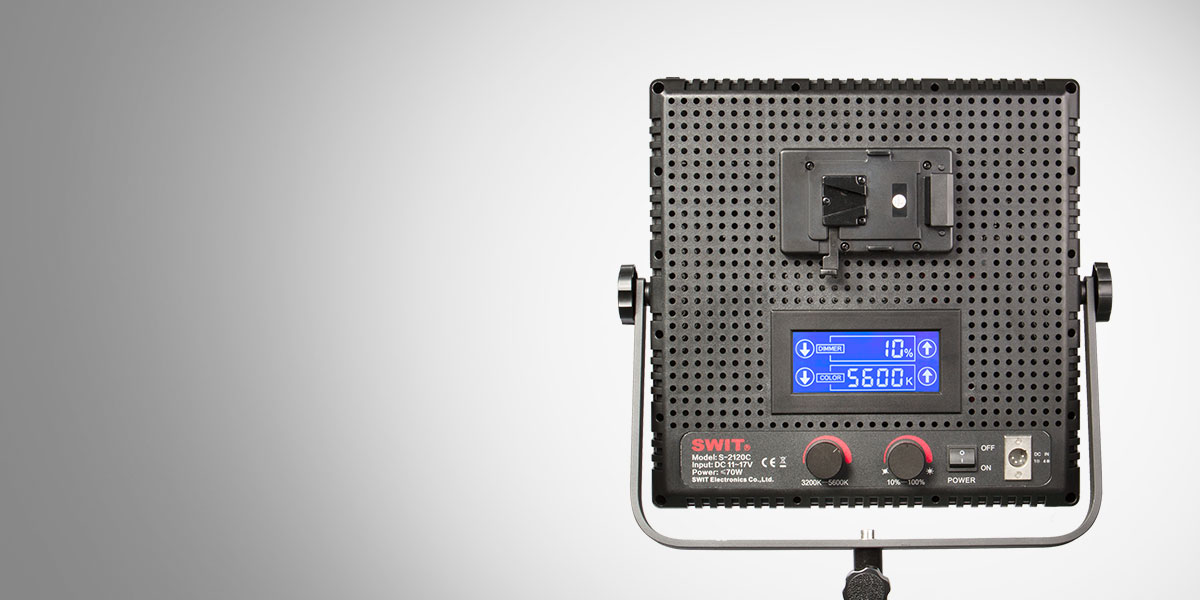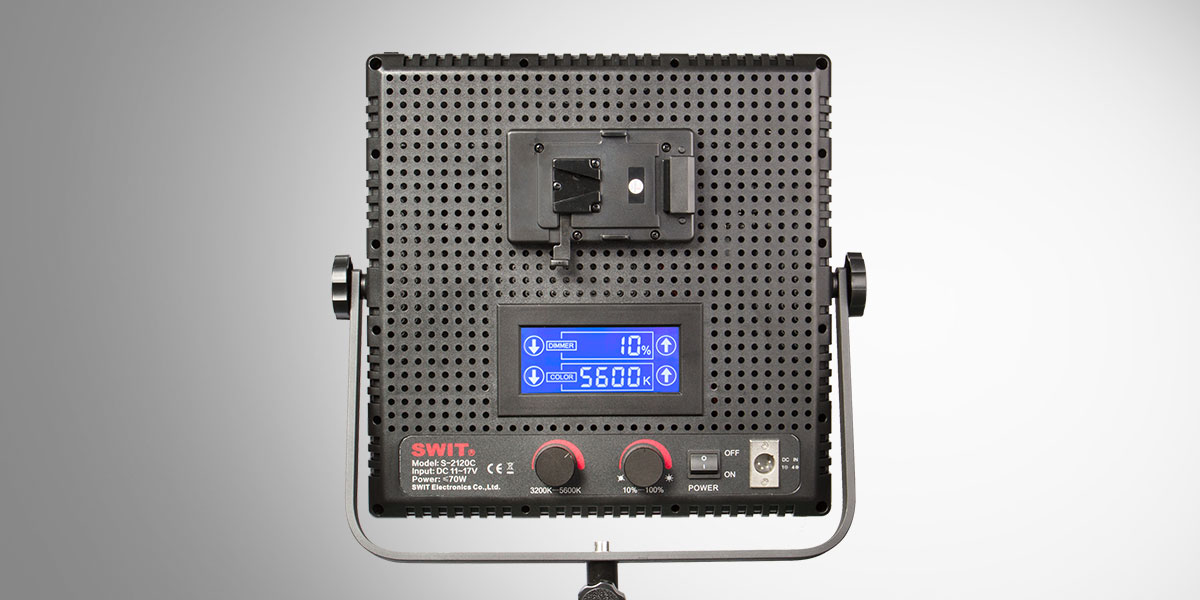 DC 11-17V Power Supply
By V/Gold mount battery or AC-DC adaptor
The S-2120C is equipped with a V-mount camera battery plate on the rear panel. (Gold mount plate optional)
It also provides a 4-pin XLR DC input socket, to power the light by the AC-DC adaptor.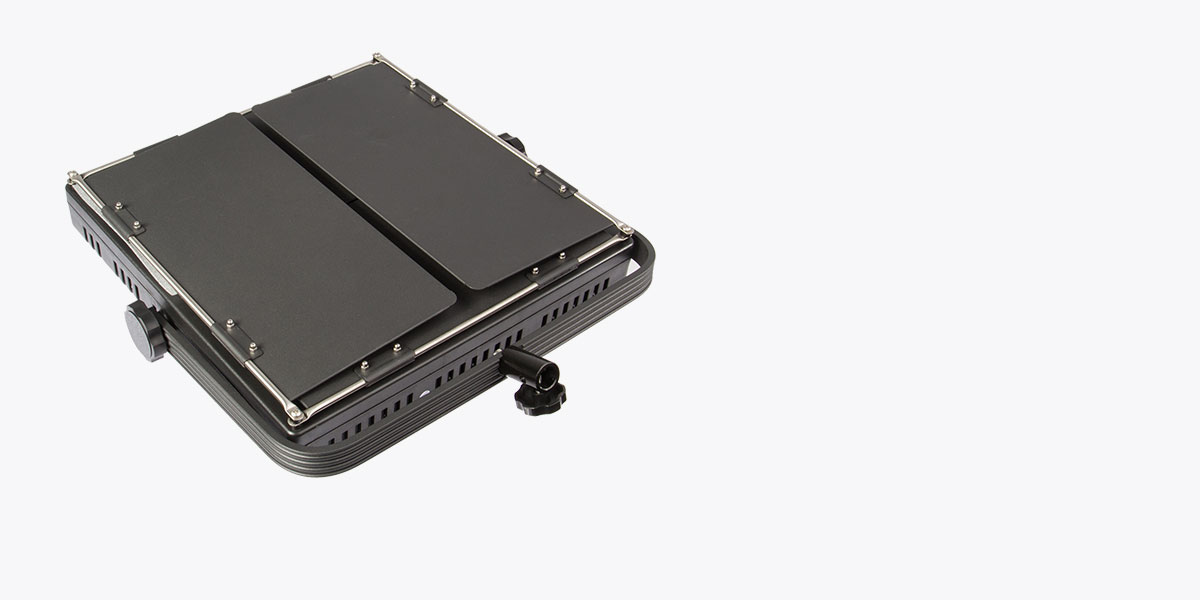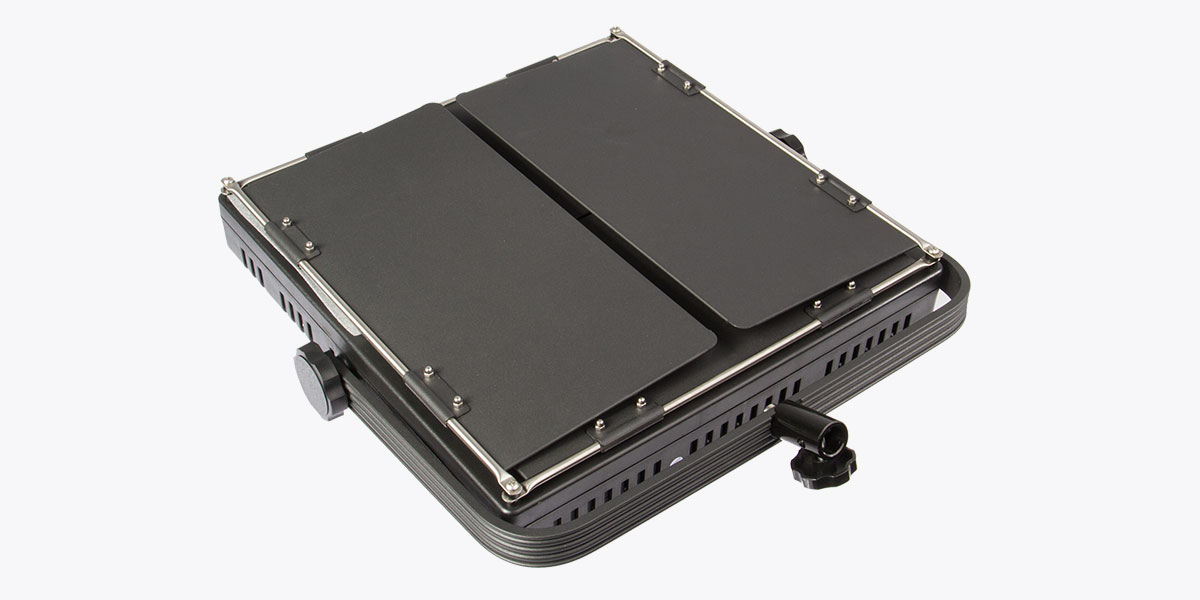 Strong but Lightweight Housing
Adopted high intensity thermoplastic ABS plastic housing, only 1.9kg weight and effectively maximized heat dissipation.
The metal barn doors are strong enough to protect LED bulbs.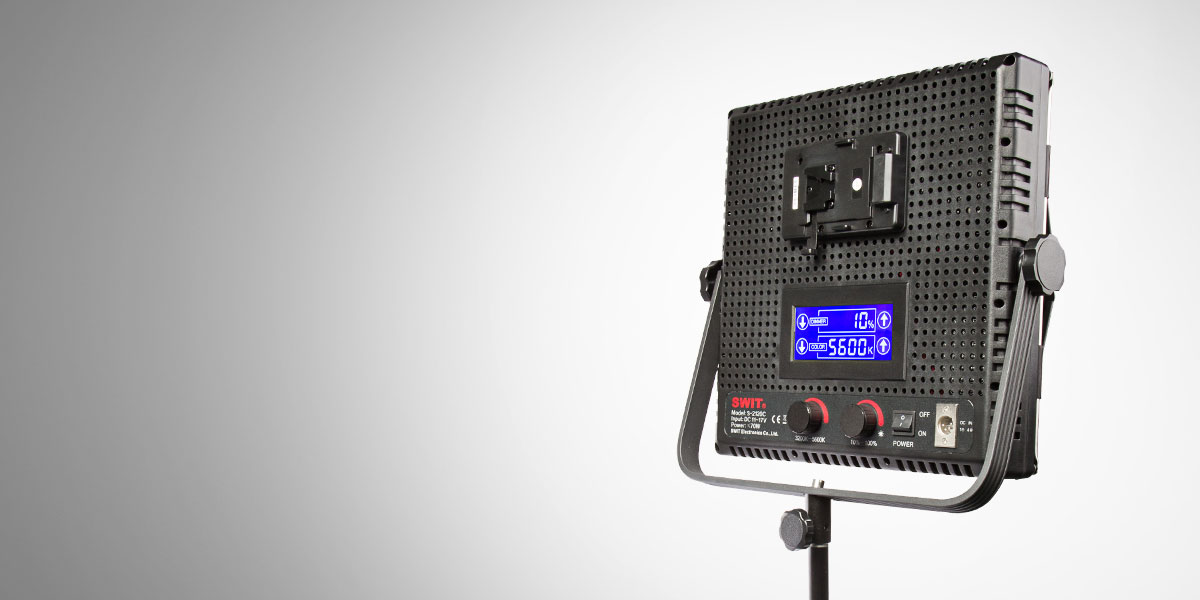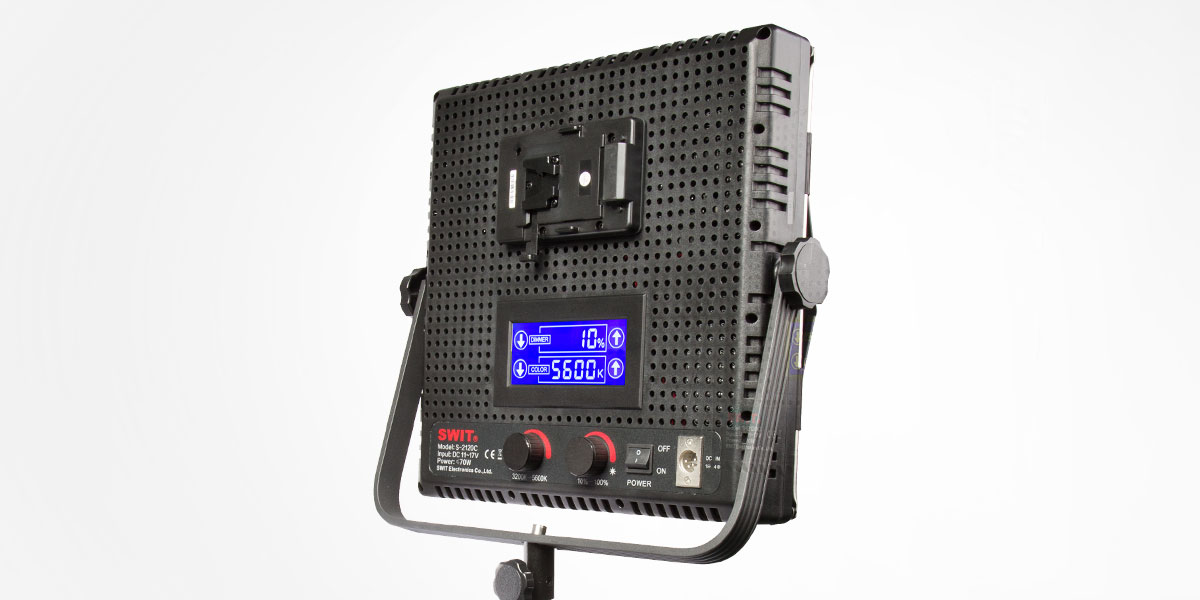 Lighting Tripod Mount
S-2120C has a U-shape bracket, rotatable, and can be fixed on lighting tripod steadily.

LED

1024PCS of ultra bright LEDs

illuminance

Only 3200K: 2500Lux/m

Only 5600K: 2600Lux/m

Beam angle

60°

Color Temperature

3200K-5600K continuously adjustable

Power

≤70W

Working voltage

DC 11-17V, 4-pin XLR socket

External power

V-mount plate

Dimension

403(W)×450(H)×95(D)mm

weight

2.7kg